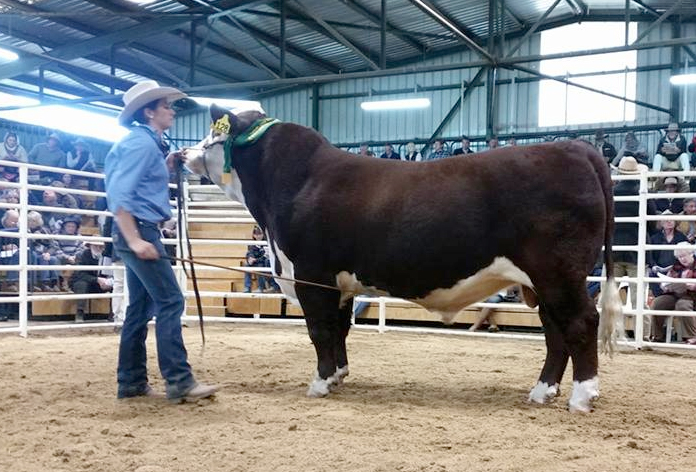 Warringa Lawman L21 (P) sold for $7000 to the Vogel Family, Lowanna Park, Cudgewa. Vic at the 52nd Herefords National Show and Sale at Wodonga in May 2017.
Lawman L21 weighed 950 Kg, scanned 129 sq cm Eye Muscle Area with Fat scans of 19/10.
Warringa thank the Vogel Family for their support and wish them well with Lawman L21.