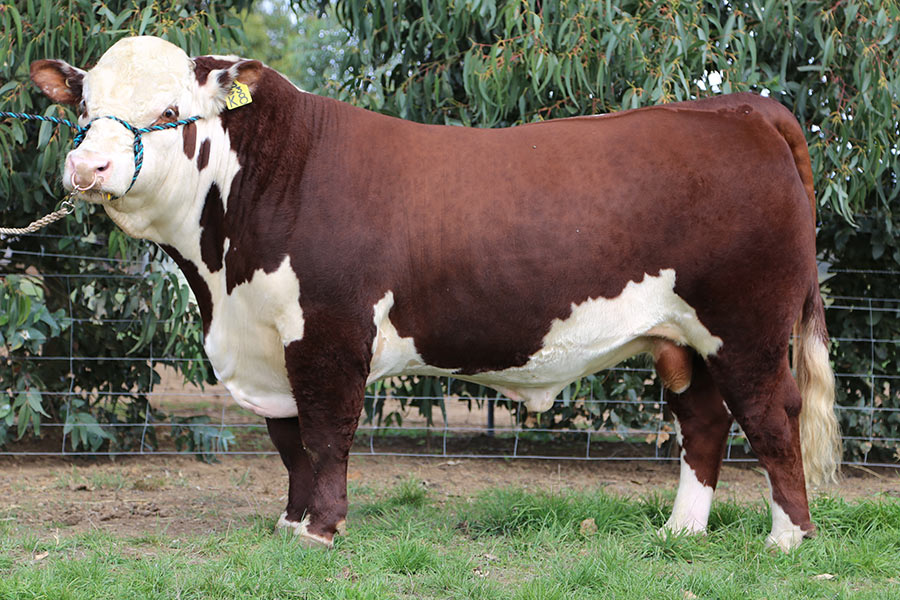 Kakadu K8 has been listed for sale as lot 180 at the Hereford National Show & Sale at Wodonga on 12 May 2016.
Kakadu K8 is sired by Bowmont Z458 Victory Blend F (AI)(H) and out of a very good Ironbark Rambo C225 (AI)(H) young cow.
Kakadu K8 is moderate in frame, very well balanced with tremendous depth of body, carcase quality and muscling. Warringa believe he is a bull with exceptional potential and the type of bull the beef industry is searching for, he has 100% eye pigment and an excellent set of EBV's, especially low Birthweight, high EMA, Fat, IMF & Docility which makes him a potential Stud Sire and the "Total Package"
For more information go to Sales on our webpage or contact Bill on 0407825555.